Mike "Little Man" Sica always had time, a smile and sometimes a toothpick for anyone it would seem. You might recall how sadly we lost Mike a few months back, one of the true legends of the poker scene who always brought the room alive either because of his matching jumpsuits or his infectious personality.
And I'll be the first to admit I was knocked back and saddened to hear that we'd never hear him from him again chucking wise nuggets of poker wisdom to all who choose to listen. Kim Shannon our ace stateside reporter tells us how the poker playing world at the WPT Borgata Winter Poker Open felt pretty much the same way:
Paying Homage
"Play was suspended just before the start of Day 1 Level 5 in the WPT Borgata Winter Poker Open as six players took the stage to pay homage to Mike "Little Man" Sica in a powerful, emotion-filled spoken tribute. A universally loved  player, the Borgata regular passed away on November 13, 2013 after succumbing to lung cancer.
Chris Reslock, Mike Dentale, Mike Borovetz, Anthony Zinno, Allen Kessler, Lee Childs, and Will Failla took turns remembering "Little Man" in their own words. A common sentiment among all, however, is that Mike Sica was a rare breed, treating everyone he encountered with genuine kindness.
"Regardless if they were poker elite or the biggest fish, he treated them all with same level of respect", said Zinno, as he unsuccessfully tried to choke back his tears. As the players in the field listened intently, Anthony urged them all to visit the Tournament Director's desk and pick up a band to wear in "Little Man's" memory.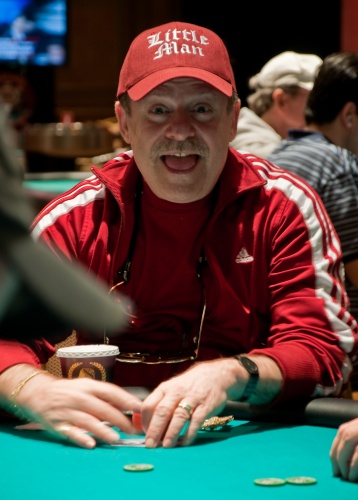 Childs characterized Sica as "a true gentleman, someone we can all learn from" and Borovetz described him as "a legend on the East Coast" and continued by saying "I think about him all the time".
Will "The Thrill" Failla spoke last, eulogizing Mike "Little Man" Sica with an anecdote. He recalled the time that "Little Man" played a hand vs Mica Raskin in which Raskin was originally dominated by Sica's pocket aces, but eventually won via an egregious suck out. "I wanted to eat Raskin's liver after that hand", quipped Will, "but Mike handed him a toothpick and wished him luck, like a gentleman. That's just how he was".  Failla then brought the impromptu memorial to a close by asking everyone in the room to observe a moment of silent reflection in Mike Sica's honor.
And reflect we all did. We miss you, Little Man."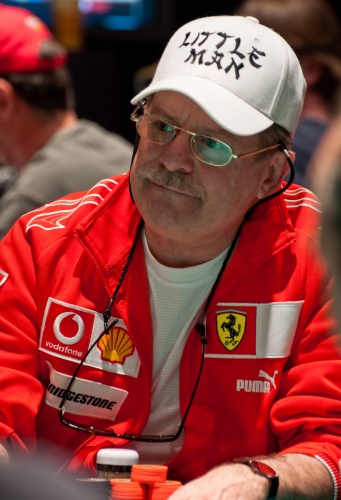 Mike "Little Man" Sica, 1944-2013
The brand new partypoker Sunday tournament schedule!
The all new partypoker has introduced a new Sunday tournament schedule. The key changes are the addition of an action-packed fun $10K Super Bounty and a wide range of new low buy-in tournaments featuring the best of the old but also new speed, rebuy, add-on and PLO tournaments – a great Sunday mix if you want to win top prizes and have fun playing tournament poker.
Keep up to date with the all new partypoker!
Get all the latest partypoker updates from your favorite social media outlets. You can Follow us on Twitter and Like us on Facebook.